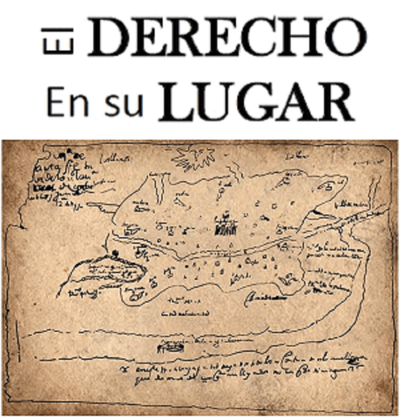 This podcast was launched in October 2019, in Spanish, as
El Derecho en su Lugar
, or Law in its Place, or Law´s Place. Our objective was to explore the various intersections between law and geography by recording conversations with scholars and activists who worked somewhere near or across that disciplinary divide. Our objective was also to do so in Spanish, in order to both explore work done by Colombian and other Latin American scholars and to further promote this interdisciplinary approach to law and to geography in the region. It was not that hard to get a significant number of people lined up, and at least in Colombia "law and geography" seems to be thriving, even if it does not always identify itself as such. Our approach was informal and we very self consciously sought to develop a law & geography vocabulary in a dialogical way: Casting aside any need for definition we aimed to open up conceptual spaces even as we remained rooted in a critical approach to legal scholarship as well as connected to the social sciences and the humanities, where the Spatial Turn first occurred, long before legal scholars began to get interested.
The Pandemic did its confinement thing, but it turned out to be relatively easy to continue our work. In some ways it was even easier. No longer did we need to struggle to make agenda´s meet, and Bogotá´s infamous traffic was no longer an impediment. We also became aware that we could reach out to anybody anywhere. More importantly, especially in the early days of the Pandemic, there was an intense flurry of intellectual energy, as people around the world saw their spatial imaginary upended and legal and political perspectives shattered. And, even as a sense, perhaps false, of discouragement set in after that early excitement, we could still see that there was, and still is, a lot that we need to process, exactly along the lines where the legal or the institutional and the spatial meet... And so,
Law´s Place
was born, to seek out intellectually adventurous scholars and activists, and to engage with them, so we may explore new spatial imaginaries as they unfold.
You may follow both podcasts on social media (see below) or come back to visit this site. Our approach is instilled not merely by a desire to offer an ongoing conversation that is connected to events as they happen, but also as the ongoing construction of a digital archive, making the traces of scholarly work, and our conversations about them, available on a more or less permanent basis.
This website and the podcasts are part of an ongoing research and teaching effort by
Juan M. Amaya-Castro
, and
Daniela Palacio Rodriguez
.
Though we are based in Bogotá (Colombia), at
the School of Law of the Universidad de los Andes
, in Bogotá (Colombia), we aim to connect with others, in the country and in the region, and now also beyond. Please contact us. We will love to hear from you. A contact form can be found below.
---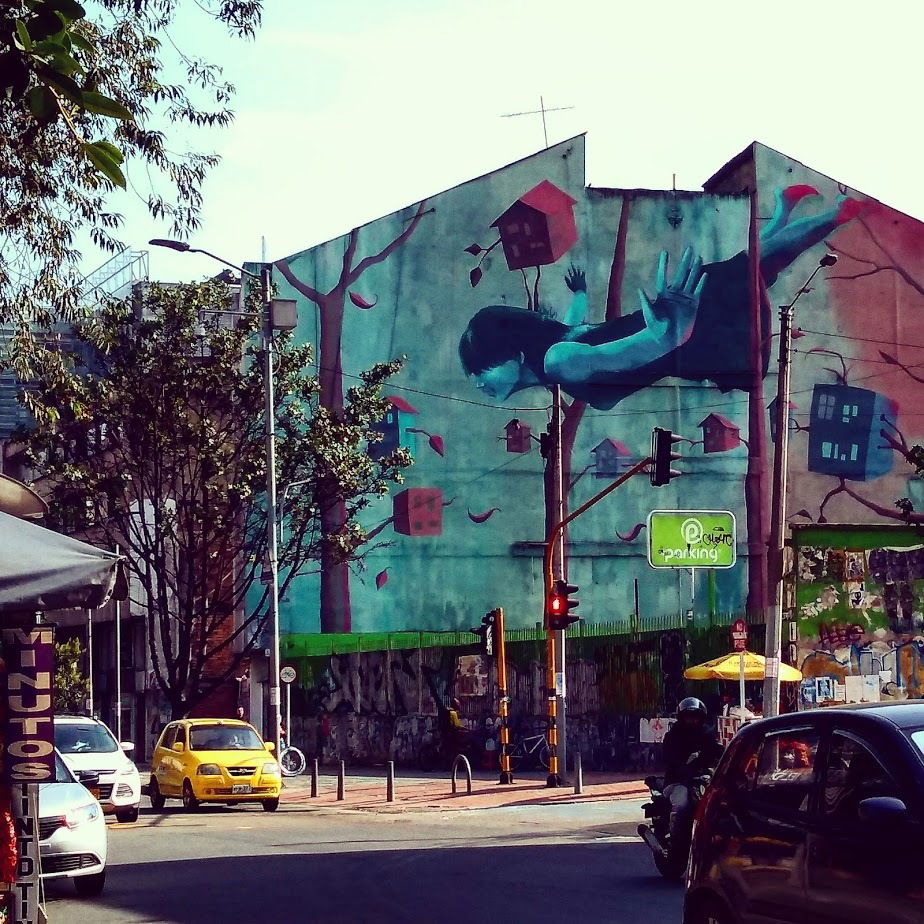 You can listen to our two podcasts from this website, in English and in Spanish,
or follow us at the following podcast providers:
El Derecho en su Lugar, our original Spanish-language podcast:
Our main platform is at anchor.fm/derecho-y-geografía. This automatically provides links to: Spotify, Google Podcasts, Apple Podcasts, Breaker, Radio Public, Pocket Casts, and Overcast. We also have a YouTube Channel for both podcasts.
Law´s Place
, our English-language podcast:
Our main platform is at anchor.fm/geography-and-law. This will automatically link to: Spotify, Google Podcasts, Apple Podcasts, Breaker, Radio Public, Pocket Casts, and Overcast.
---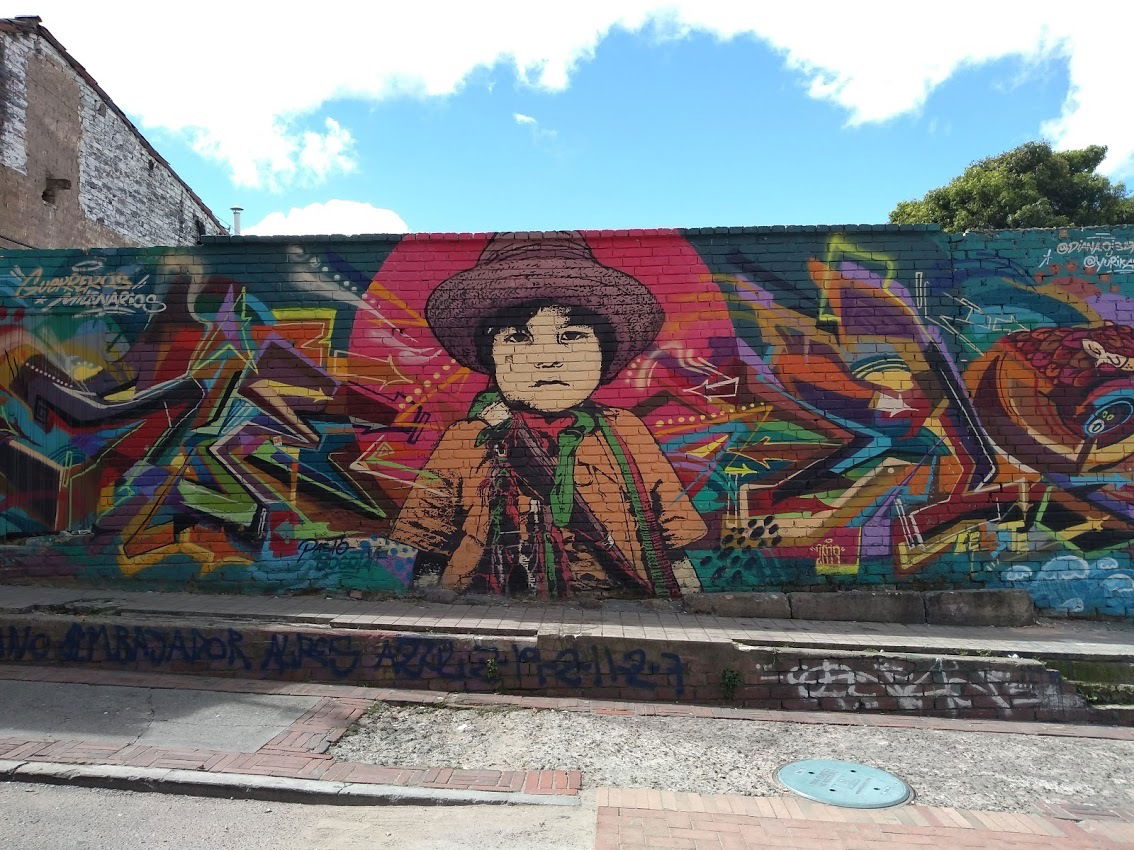 Follow us on social media:
You can find us on
Facebook
, on Instagram,
in Spanish
and
in English
, and follow our Twitter accounts
in Spanish
, and
in English
.
---
Credits:
Funding for this project came from the Fondo de Asistencia a Profesores Asistentes (FAPA), Vice-Rectoría de Investigación, as well as from the Faculty of Law, Universidad de los Andes.
Production: Amós Piñeros
Music in El Derecho en Su Lugar by Amós Piñeros. Music in the first four episodes was borrowed from Sidestepper´s Más Papaya.
The music in Law´s Place was composed and performed for this podcast by Leo Castrillo.
Photography: JMAC